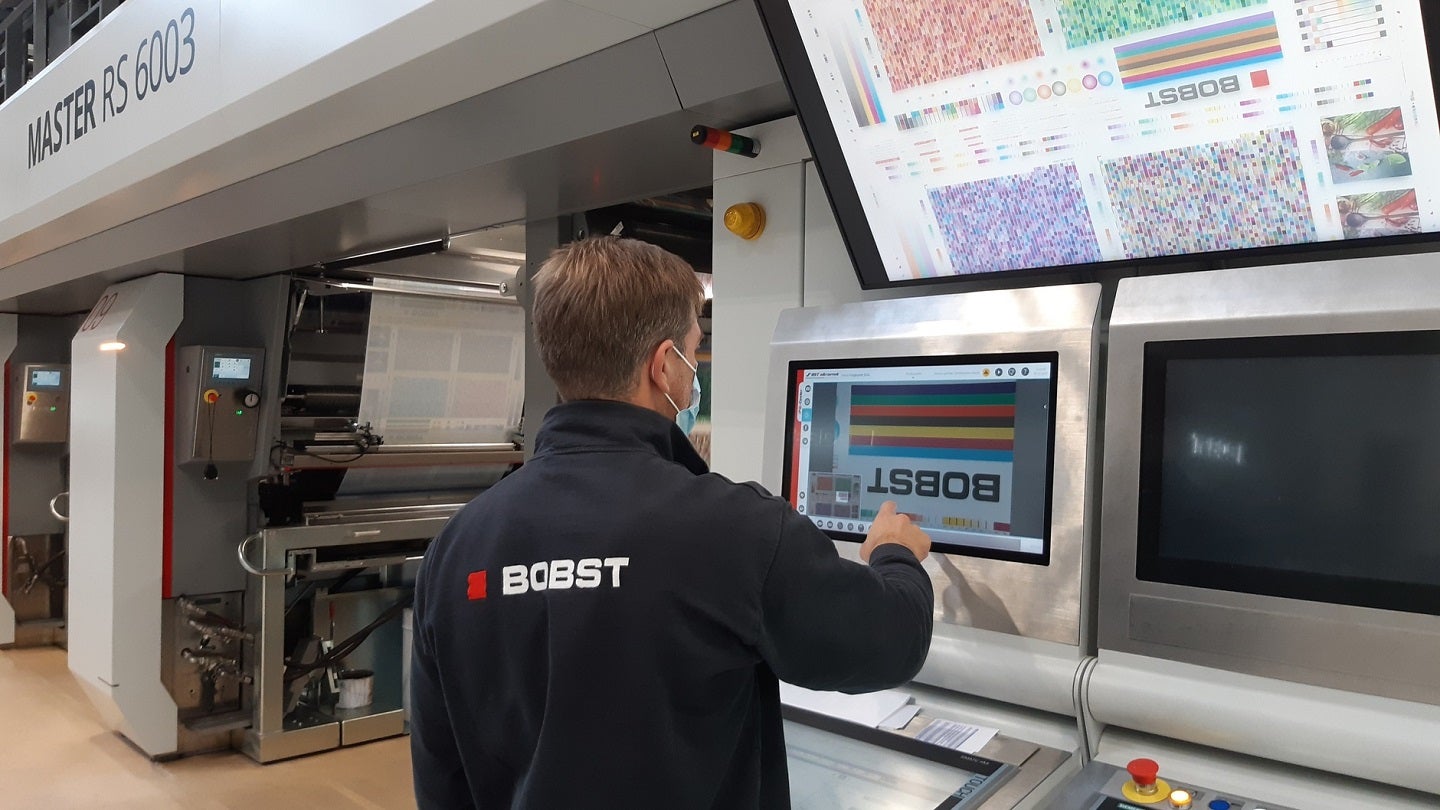 Sustainable packaging solution provider Wipak has selected BOBST's extended colour gamut (ECG) technology, oneECG, to strengthen its gravure printing division.
BOBST's oneECG is claimed to be one of the most developed technologies for printing in the market, with seven standardised colours in gravure.
Wipak will be able to use this technology to better respond to price pressure, allowing brand owners and retailers to achieve shorter product launches without compromising the quality of their print runs.
BOBST's oneECG will enable Wipak to decrease its ink consumption in its gravure press by 30% and setup waste by 50%. The process will also reduce the use of printing cylinders.
This technology does not require any colour changes to be made after each print job. It reduces downtimes by a significant amount.
Prepress is where the majority of colour matching processes are performed, improving long-term color consistency and colour stability.
The implementation will contribute to Wipak's sustainability commitment to reduce its carbon emissions to zero by 2025.
Wipak Walsrod ECG project manager Stefan Bruns said: "oneECG from BOBST offers us the great advantage that we can work with fewer – completely standardised printing inks – and therefore significantly shorten the time when our machines are not producing. This results in a significantly higher level of productivity.
"In a very competitive market where there is currently extremely intense pressure on prices, we have to increase our efficiency in gravure printing in order to compete sustainably with flexo printing. BOBST oneECG technology is the solution for us to this and many more challenges in gravure."
BOBST has developed the oneECG with industry partners such as Esko, X-rite and ICR SpA. Sun Chemical and Siegwerk are also involved.
Wipak Walsrode, a member of the Wipak Group, is working with its customers from the retail and branded goods industries to develop the oneECG strategy.