Hanover, Germany // ColorGATE – A leading provider of powerful services and software for color-critical, digital printing applications, ColorGATE has strengthened its sales team with Guido Haeussler and Marius Schostok adding to the Packaging and Textile business units.
ColorGATE has been a supplier for color management and printing data generation software for over 25 year and has been offering industrial solutions for the past ten. Productionserver, the main product, can be customized to print on decorative surfaces, textiles, and ceramics. ColorGATE has not just developed technological know-how in these areas but also strengthened its team by adding experts from different fields. The sales team is rounded out by the addition of specialized knowledge through the new hires.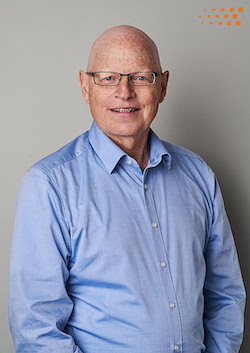 Guido Haeussler, a digital printing expert, has over 30 years industry experience. He focuses on packaging printing and wide-format printing. His career has seen him hold a number of roles in sales and marketing. Guido was instrumental in helping customers to successfully implement digital printing projects over his 22-year career at HP Inc. Guido now plans to leverage this experience to show ColorGATE customers, both new and old, how to grow and improve efficiency. Packaging Productionserver will be the focus. The software solution contains drivers specifically developed for the printing systems used by well-known manufacturers in the fields of corrugated boards, direct-to object, flexible packaging, and folding carton segments. You will also find useful functions for color management in file, workflow, and spot color handling. ColorGATE offers services such as consulting on technology selection, configuration, training, and analysis.
Marius Schostok has a wealth of experience and expertise in digital textile print, particularly in the direct to garment segment. He also offers workflow solutions. Marius has been a leader in many customer projects, ensuring the highest quality selection and integration of solutions components. His professional career has included positions at Gabler Druck – und Werbetechnikbedarf GmbH (Lockamp Vertriebs GmbH) and, most recently Smake IT GmbH. Marius will be working at ColorGATE as a Textile Productionserver specialist. This allows for excellent color and print quality for virtually all DTG systems. It also includes automatic white underlay for vivid colors on dark textiles. There are many options for connecting to production and eCommerce workflows. Marius can also offer a variety of color measurement and flanking workflows as well as consumables for digital transfer printing (DTF). Each customer of ColorGATE gets a customized solution for digital textile production.
Roger Albert, Chief Selling Officer at ColorGATE is happy about the additions. "It's important for us to be in a position to speak to our customers at eye level. This includes being able to understand the production challenges that our customers face. Guido and Marius are both experts in packaging and textile printing. This knowledge completes the profile of our sales team.
www.colorgate.com