Justin Keller: Cobbs Creek Art Club Monotype printmaking
September 28, 2023, 6:00 p.m.
Christy Recreation Center
Add to Calendar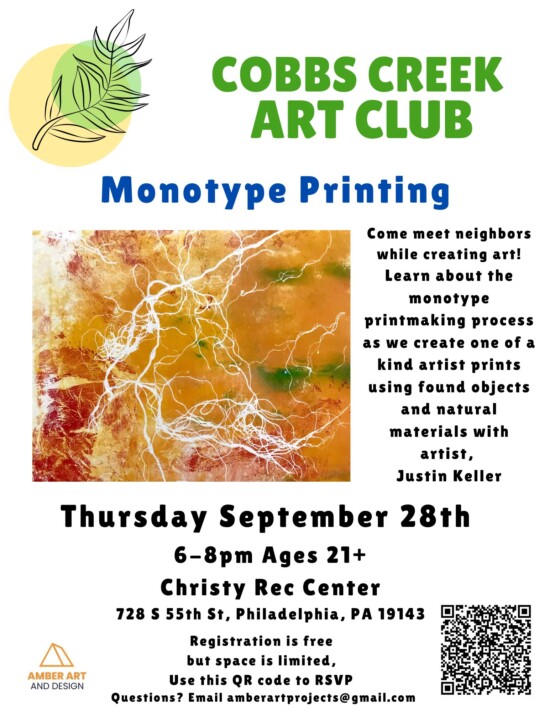 Meet your neighbors and create art together! Justin Keller will show you how to create monotype prints from natural materials and found objects. This is a FREE workshop for adults aged 18+.
Reserve your spot here: https://www.eventbrite.com/e/monotype-printmaking-with-justin-keller-tickets-721288692897